Description
Billiard cue Plyers C-944, Implex Joint, Pool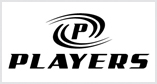 The Cue is made of top-quality curly maple
Black and white combination
Its top quality, hand picked materials guarantee maximum straightness.
A patented stabilizer and a special coating protect the wood from deformations caused by atmospheric changes.
It glides very smoothly through your fingers.
For a comfortable feel and optimal ball control it features a top quality Le Pro tip and a very durable High Impact Ferrule.
13mm, 100% Grade "A" North American Hard Rock Maple Shaft with Pro Taper
Tiger maple with detailed accents and ornaments
Irish linen wrap
13 mm Le Pro tip
Slimline Implex butt cap
Implex Joint with stainless steel 5/16×18 Pin
Length: 148 cm
Classically-styled black Maple forearm and butt with white and black rings, solid black double-pressed Irish linen wrap, Implex joint and butt cap. The top-quality wood is hand-picked by seasoned craftsmen, turned and dried seven times to ensure maximum straightness later on. A patented stabilizer protects it from atmospheric changes.
 The pro taper features a high-gloss "super finish" and literally glides through the fingers, giving you much better, smoother strokes. A very durable high-impact ferrule and the high-quality "Le Pro" tip ensure optimal energy transfer to the cue ball. The grip, equipped with a double-pressed Irish Linen wrap gives it a very comfortable feel.
Producer: Players Cues
Availability: at stock